Wave balls
Surf on the fun
The wave ball is a reliable and effective solution for creating waves in a pool while keeping operating costs low. It generates waves through resonance and amplification. The sphere floats on the water and creates safe and controlled artificial waves to make swimming more fun. Sensors are connected to a software to make and create the waves, with complete control of the frequency and sizes.
This is an innovative, modern and stylish way to bring an existing water facility to life.
Economical operation
no big and costly soundproof equipment
Ecological
energy-efficient, using the equivalent of 2 hairdryers
Easy to install
takes just 2 days to make functional
Adaptable
it can be fitted in an existing pool or serve in the construction of a new pool built to run it
Playful
settings can be adjusted to create waves of different kinds and heights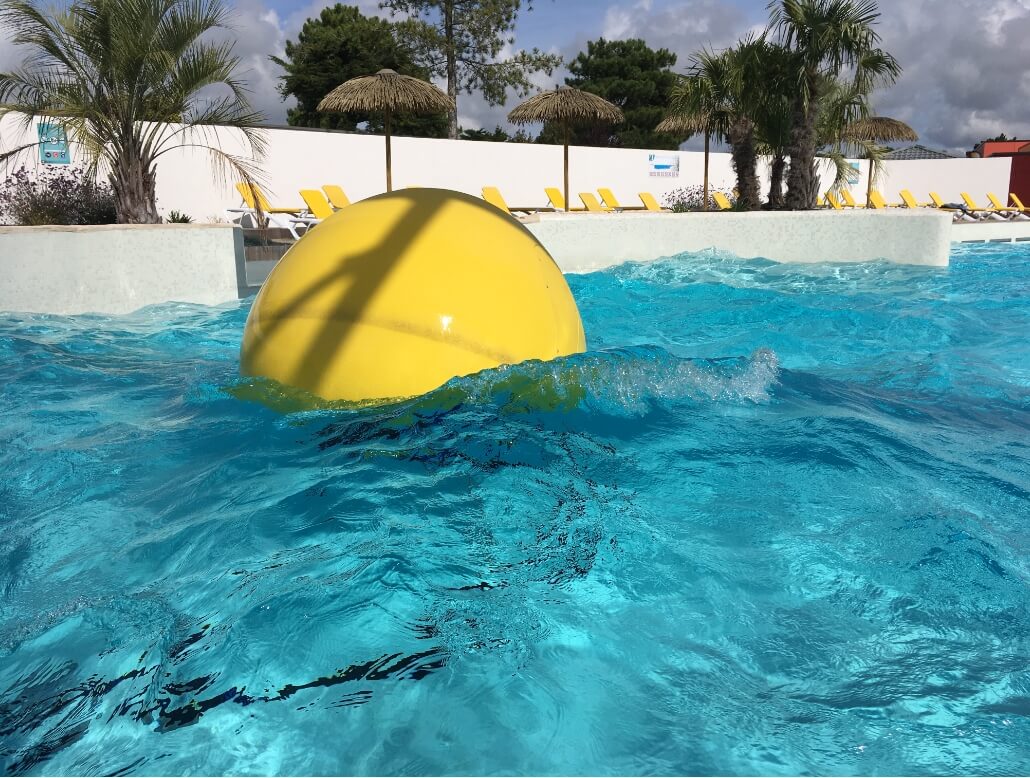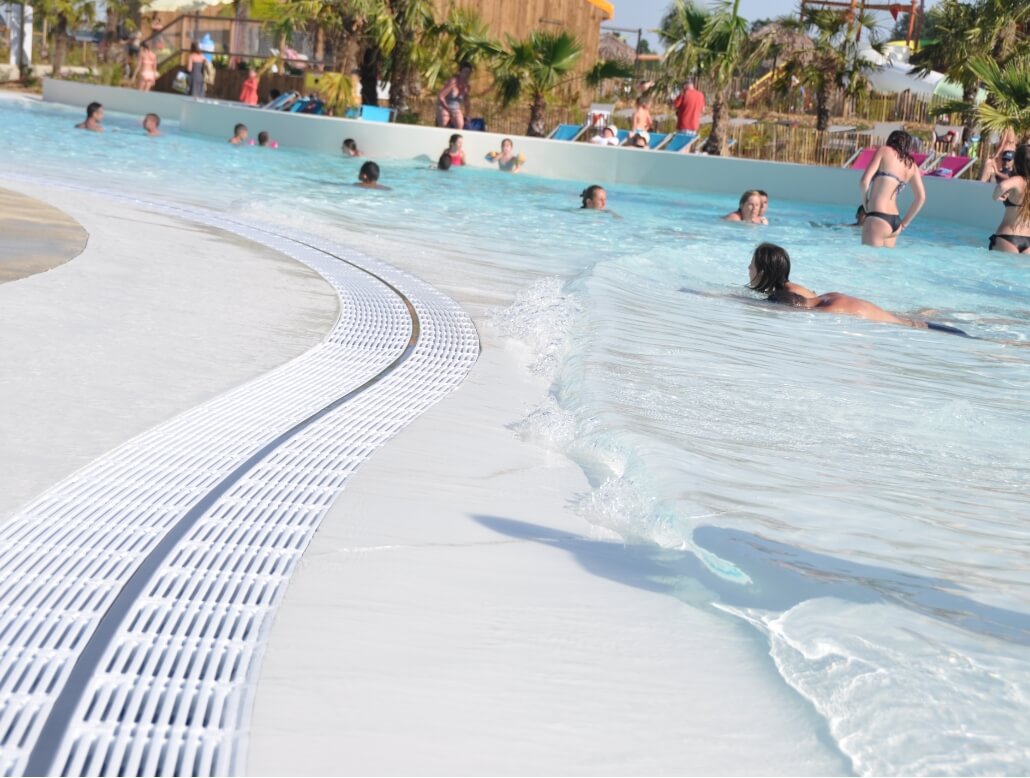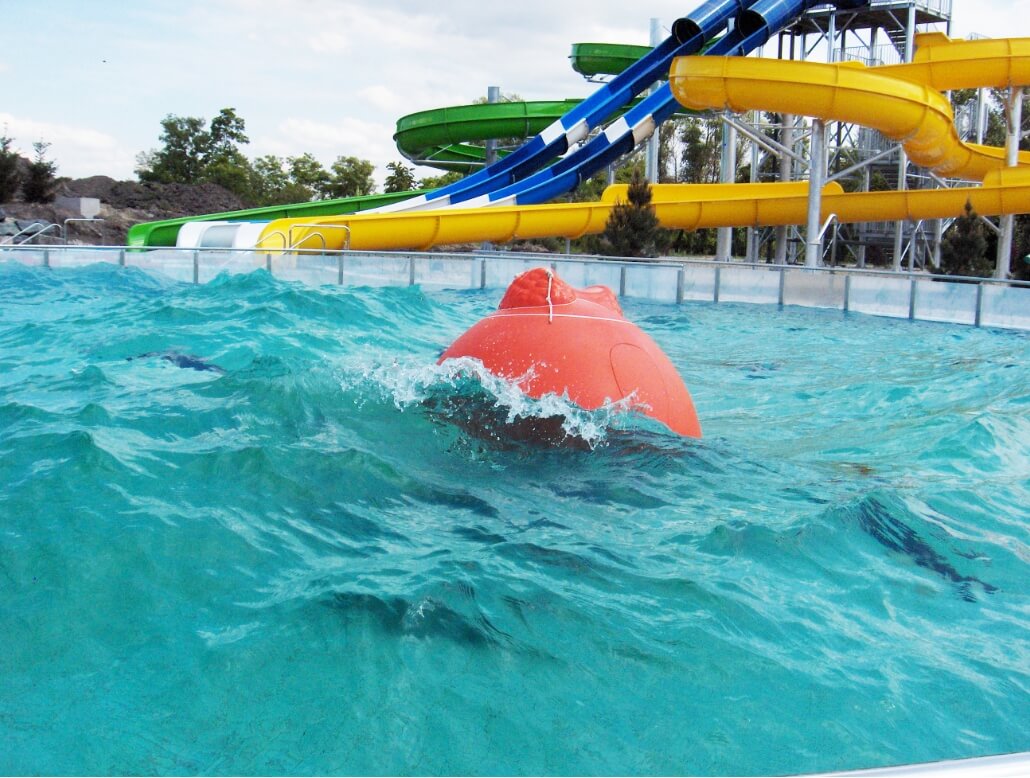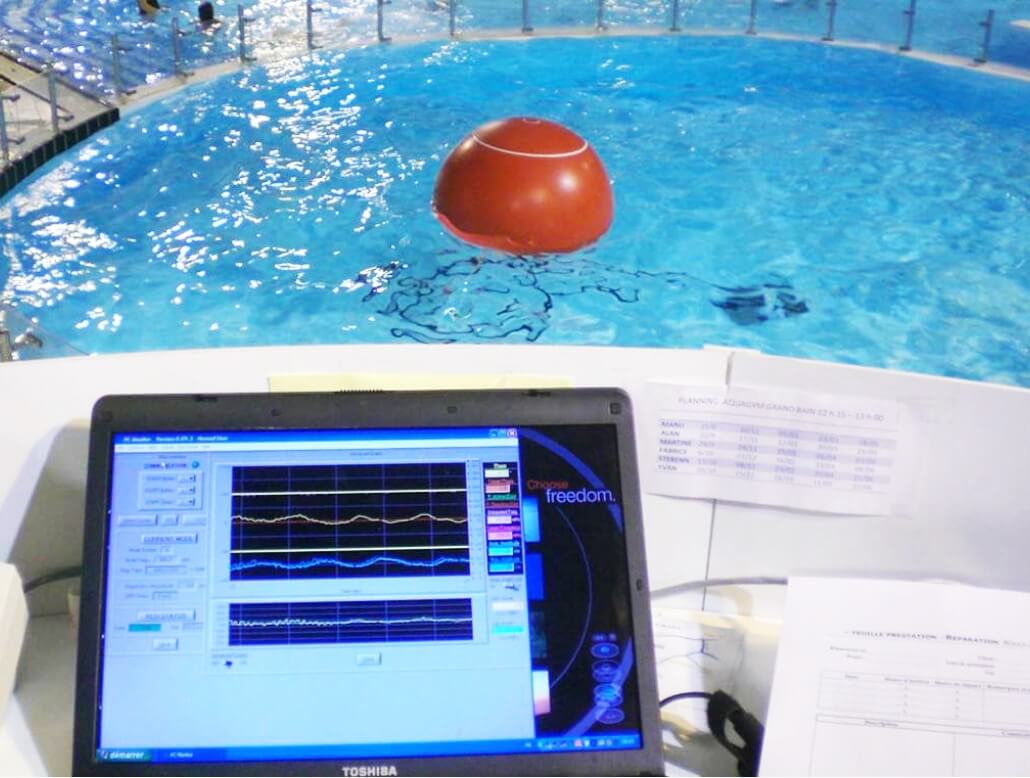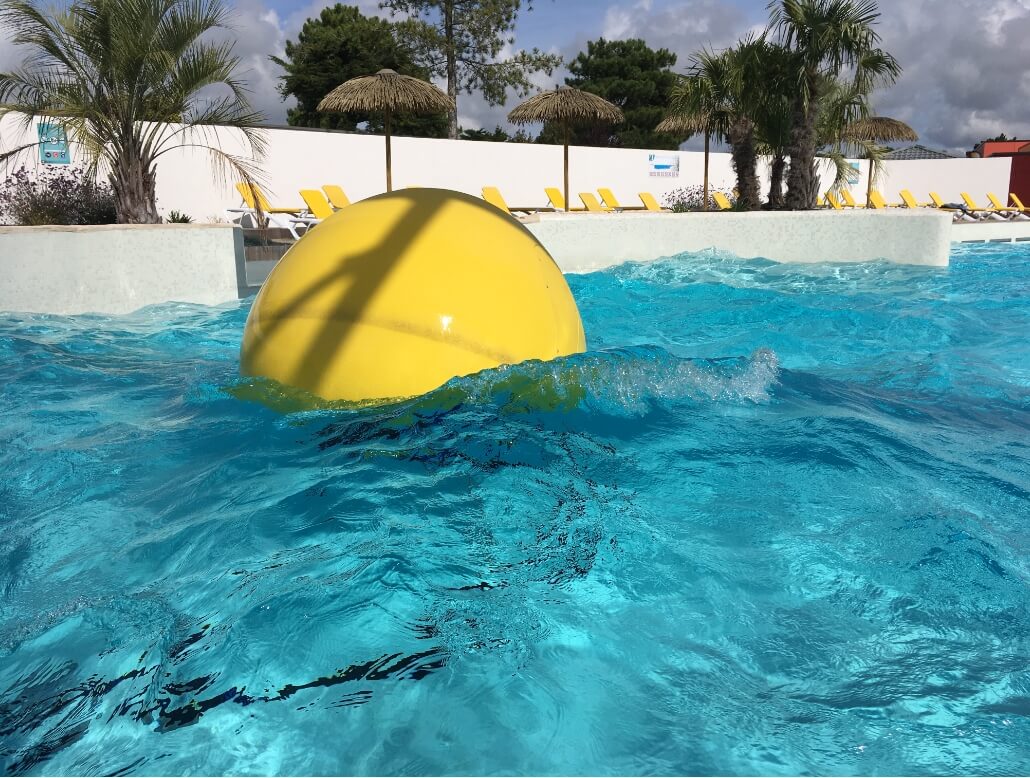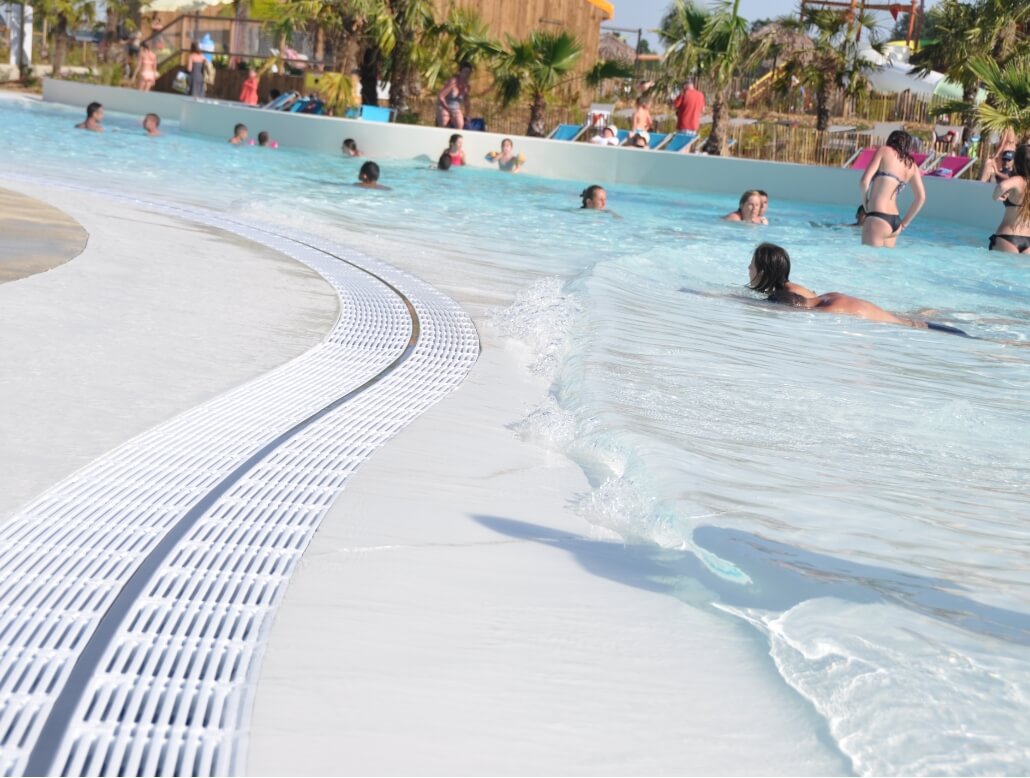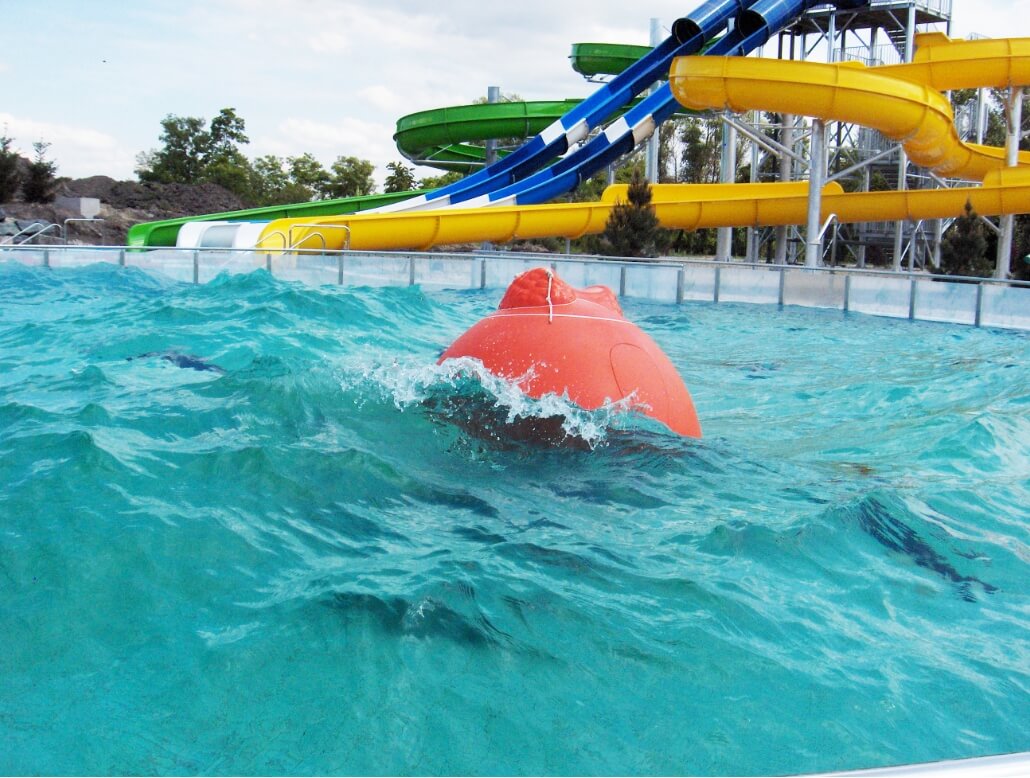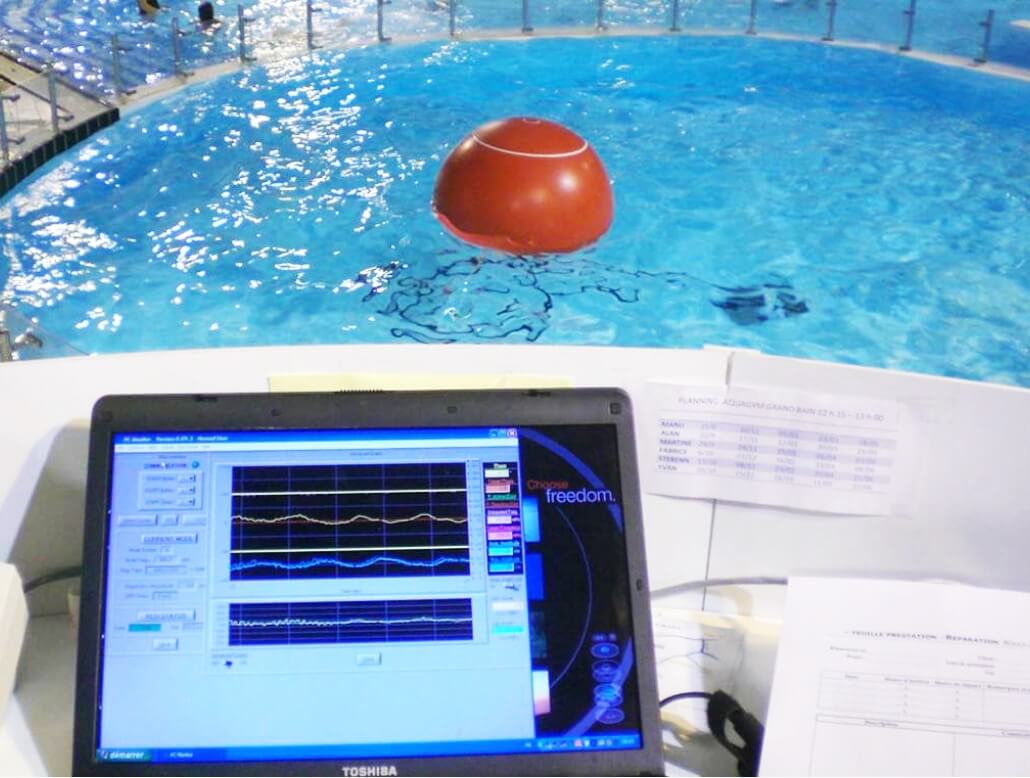 Secure this product with AngelEye
AngelEye LifeGuard is an anti-drowning system that monitors pool users with an integrated underwater camera system that detects dangerous situations.
Complement our aquatic and outdoor products with our decors
Fun, atmosphere, immersion, magic and a change of scenery are the hallmarks of Edsun's decors, which can be used to dress up the structures of your installations.
You may also be interested in these products
Contact Us
Do you need information about one of our products? Do you have a plan in mind or do you want tips for getting the best out of your equipment … Play your turn and get in touch.