Multisport arenas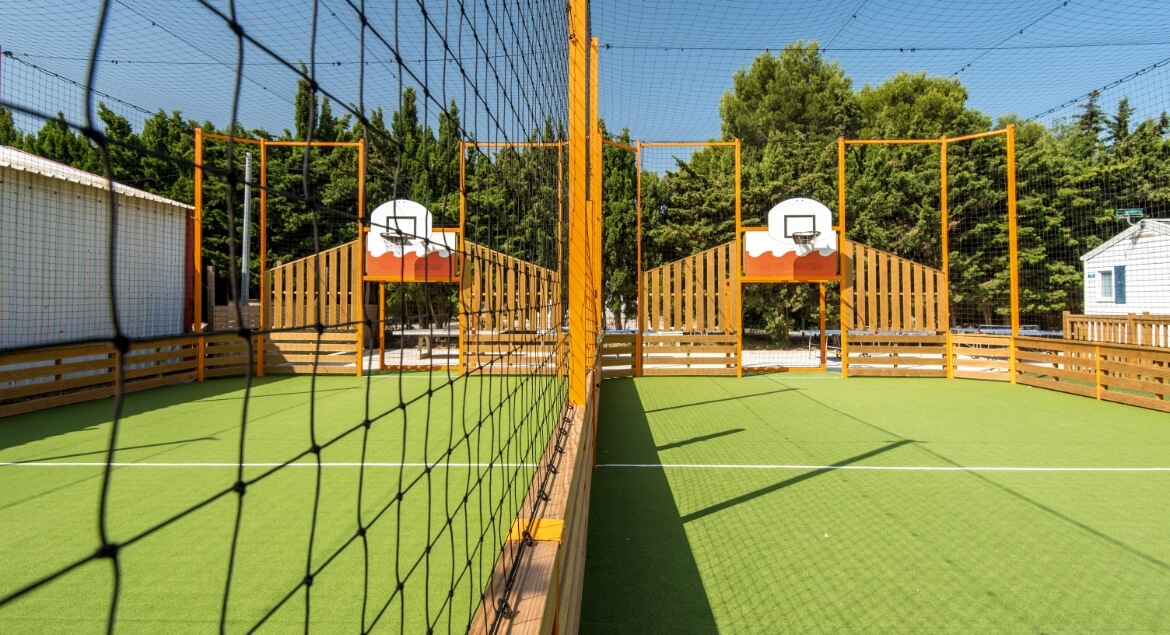 Our multisport arenas sure won't leave you cold …
Edsunprioritises products with timeless, modulable and personalisable designs. They are made from high-quality materials. They are assembled in a simple and effective way that makes maintenance easy. You can choose from an array of options including micro-goals and synthetic grass. We offer you a comprehensive range of multi-sports pitches where you can play your sporting get-togethers and uplifting outings. Our advisors will help you develop an attractive facility that will make the best use of your space and requirements.
Coverings, ball nets
So as not to disturb the neighbourhood, Edsuncan provide you with coverings or ball nets for your multi-sport arena. These can be fitted along one or two sides or even to completely cover the facility.
Whatever the format, they will be sturdy and effective, protecting players and surrounding activities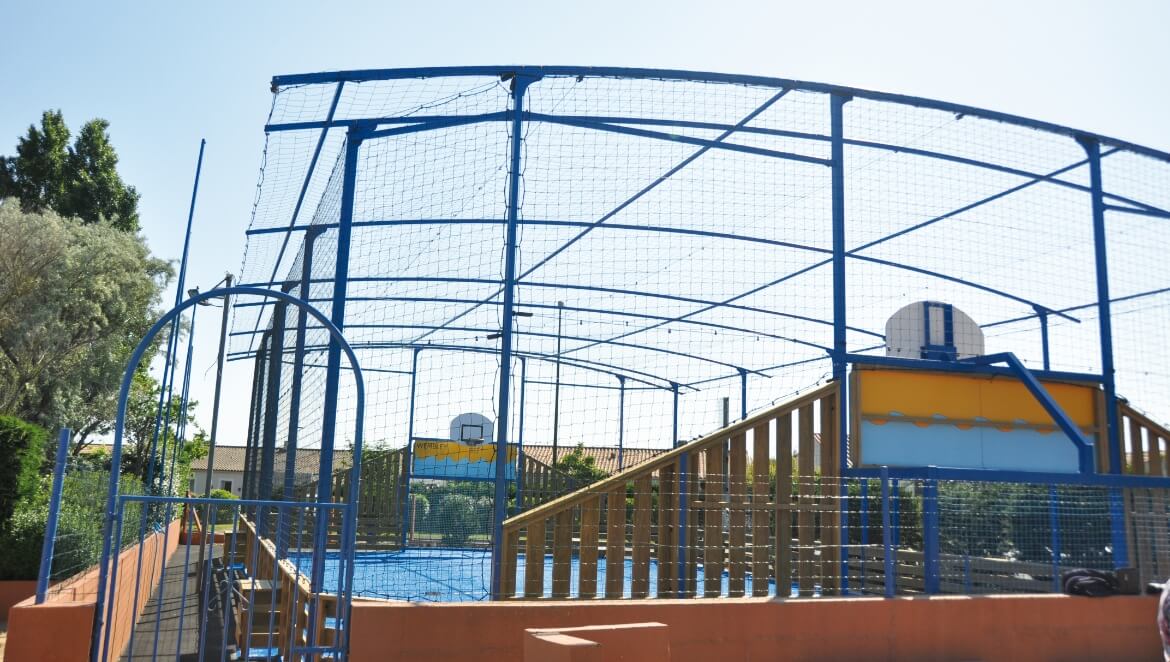 Multisport pitches visual details: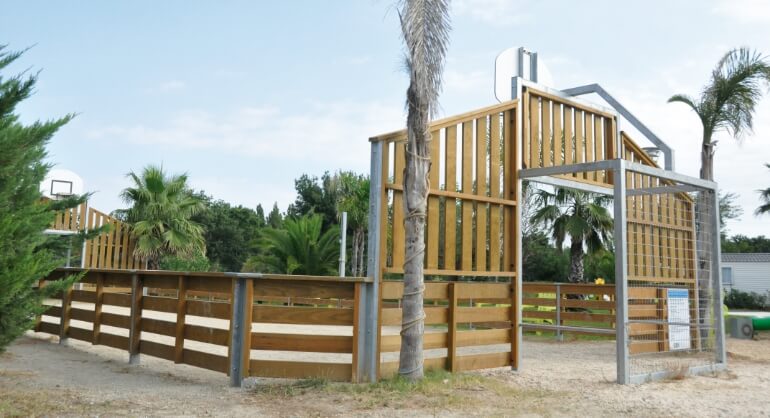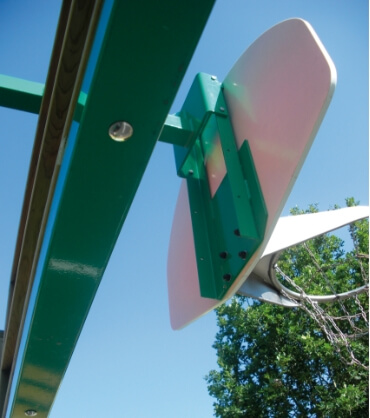 • 45° corner to help the games flow
• A2 stainless steel rust-proof screws and bolt with unremovable polypropylene nut covers
• HPL weather-, UV- and abrasion-resistant goal cladding (14 colours available). Wooden cladding also available
• Powder coated galvanised steel posts, goals and structure, choice of colours.
• Engraved 13mm basketball board, adjustable to 3 heights
• Stainless steel ring with stainless steel mesh
• Volleyball/tennis posts with adjustable net heights
• Anti-cycle bar, one of which is padlocked and detachable to enable disabled access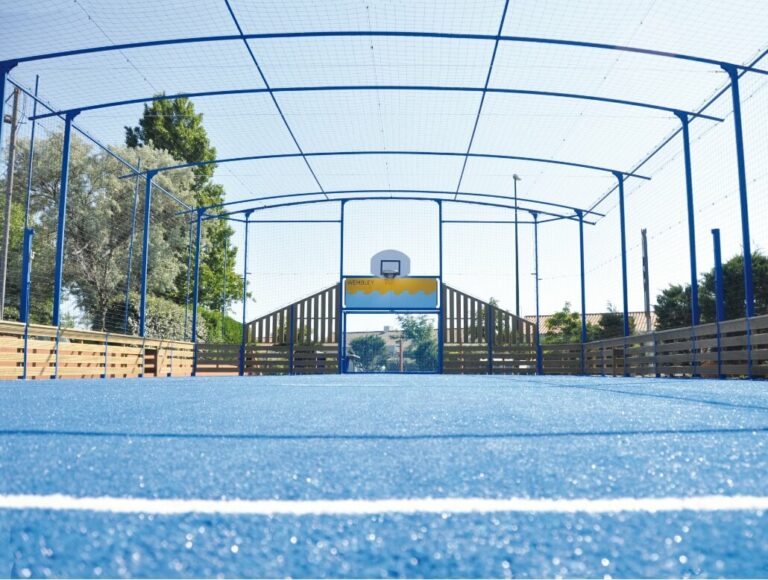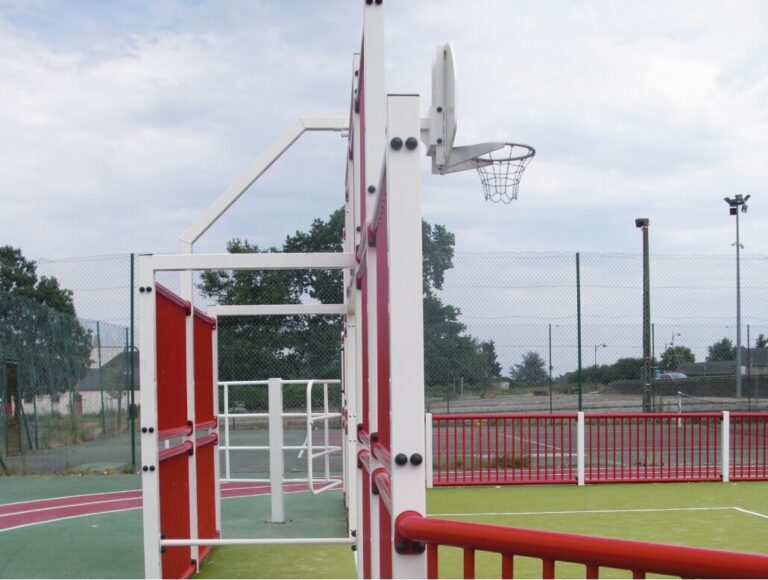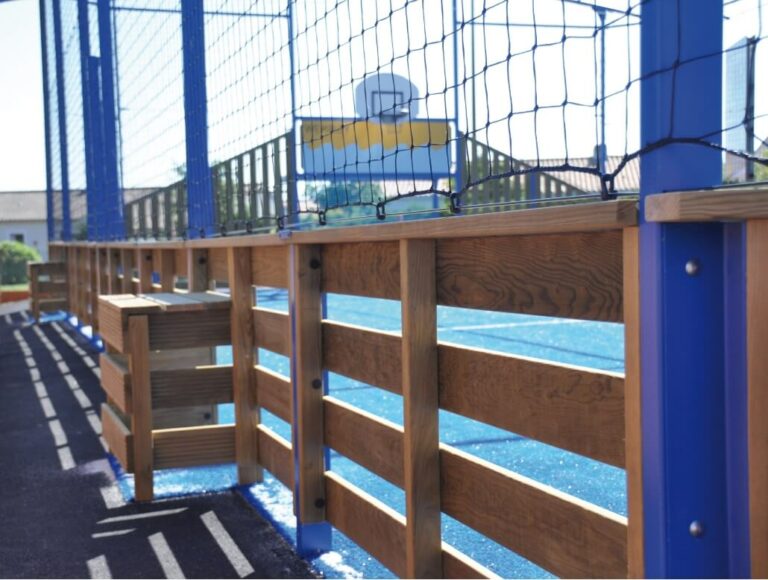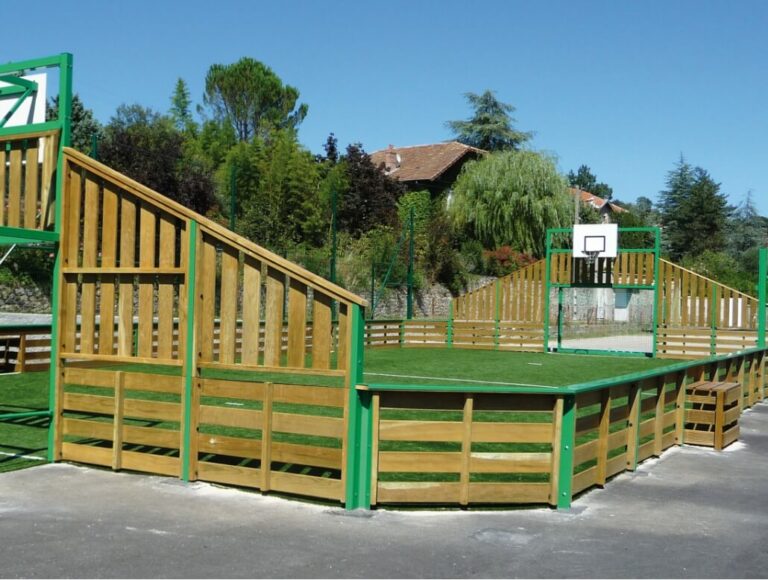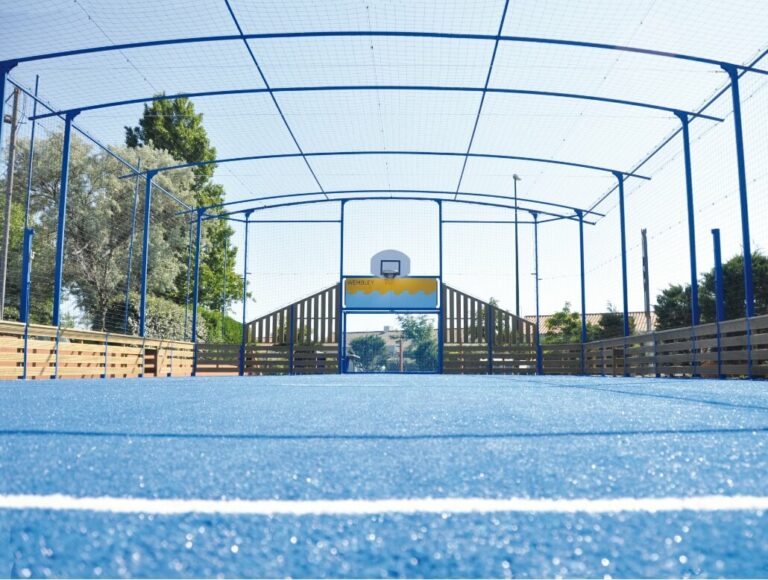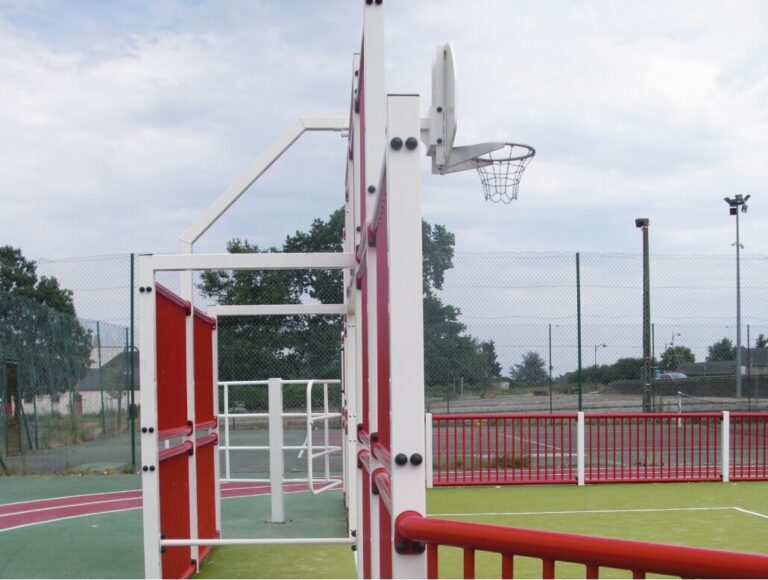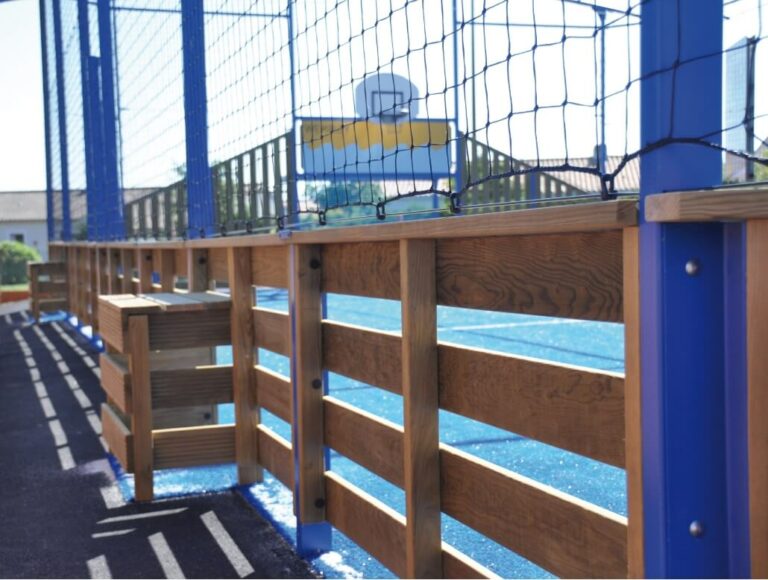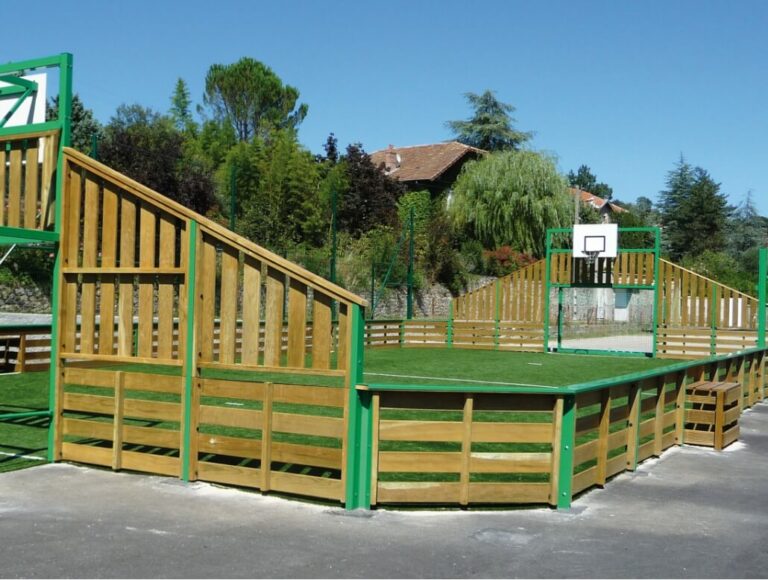 Multi-sport options
• Double-pediment
• Micro-goals
• Synthetic grass
• Personalisable pediment (wood)
• Profiled or round handrail with 60mm diameter for sitting (metal)
Complement our aquatic and outdoor products with our decors
Fun, atmosphere, immersion, magic and a change of scenery are the hallmarks of Edsun's decors, which can be used to dress up the structures of your installations.
You may also be interested in these products
Contact Us
Do you need information about one of our products? Do you have a plan in mind or do you want tips for getting the best out of your equipment … Play your turn and get in touch.