Inflatable structures
Fun, modular courses for a tailored play area – that's what your get with the inflatables
Fun, modular courses for a tailored play area – that's what your get with the inflatables
These modules made by BimB'Pulse are designed to give your water play area a distinctive quality. They all go perfectly well together. Some of them can be used on their own.
Waterproof, independent powered (without a continuous blower) and designed for long-lasting professional use, these inflatable installations are very popular on campsites, water parks and local authority centres because they are fun and ideal for intensive use.
Structures designed for collective, intensive and professional use

Made of reinforced PVC 900 to 1100 g/m2, treated against UV, salt air and chlorine (swimming pool)
Multi-layer, double or triple reinforced welds

Glued or welded accessories

316 stainless steel marine grade rings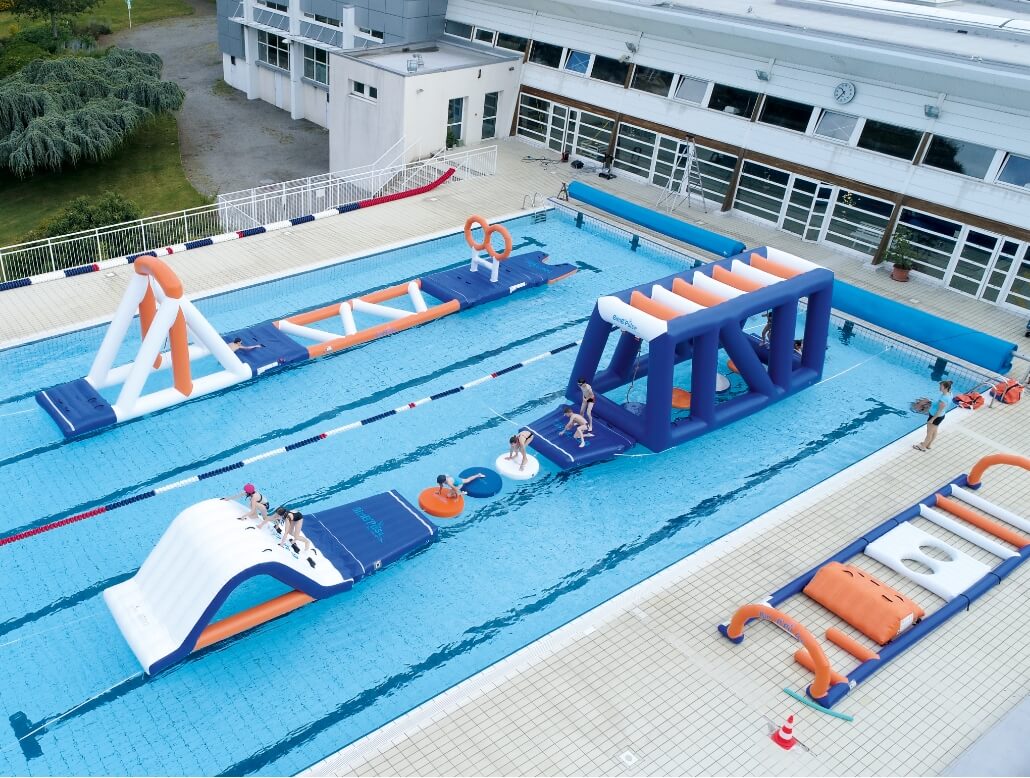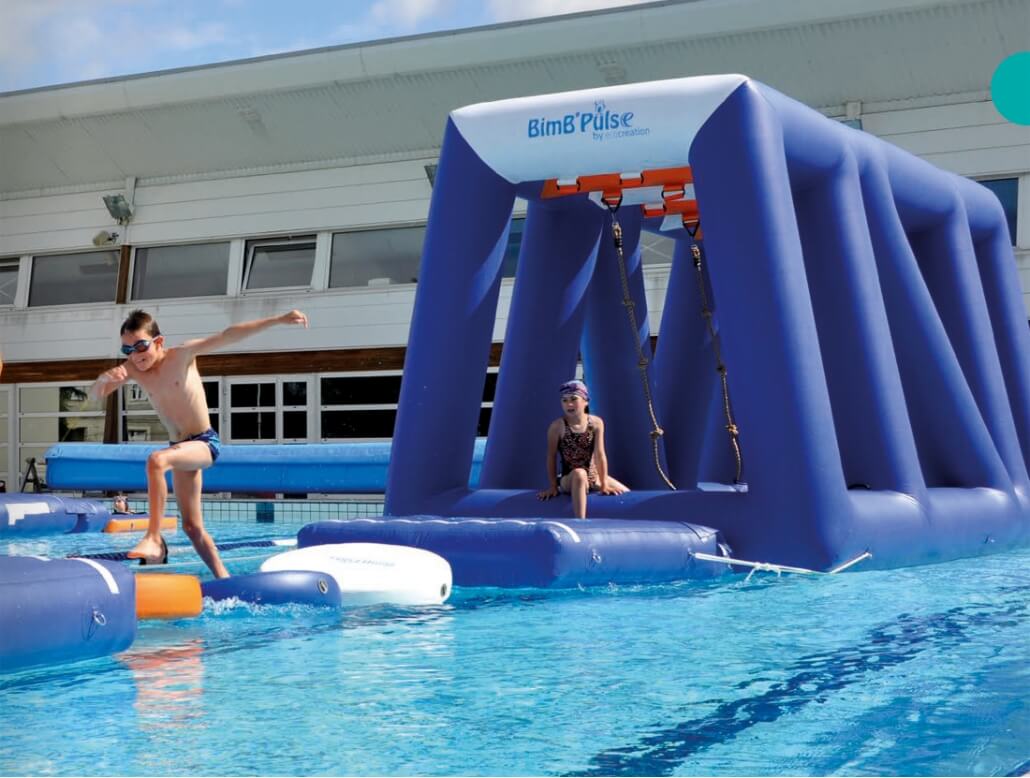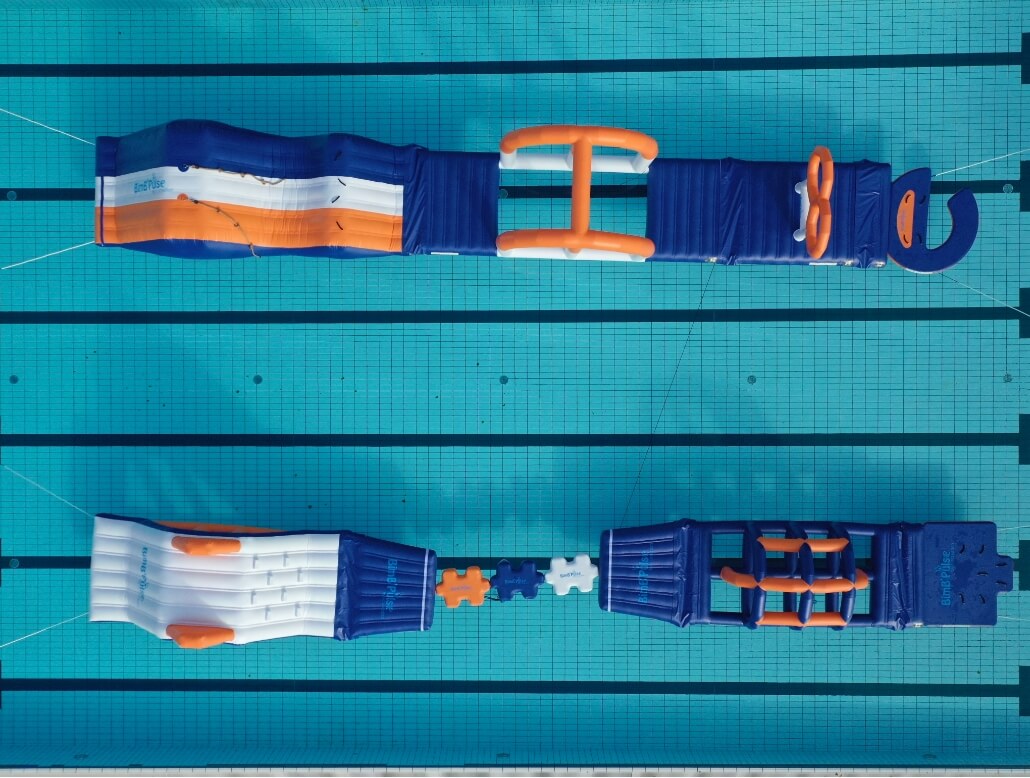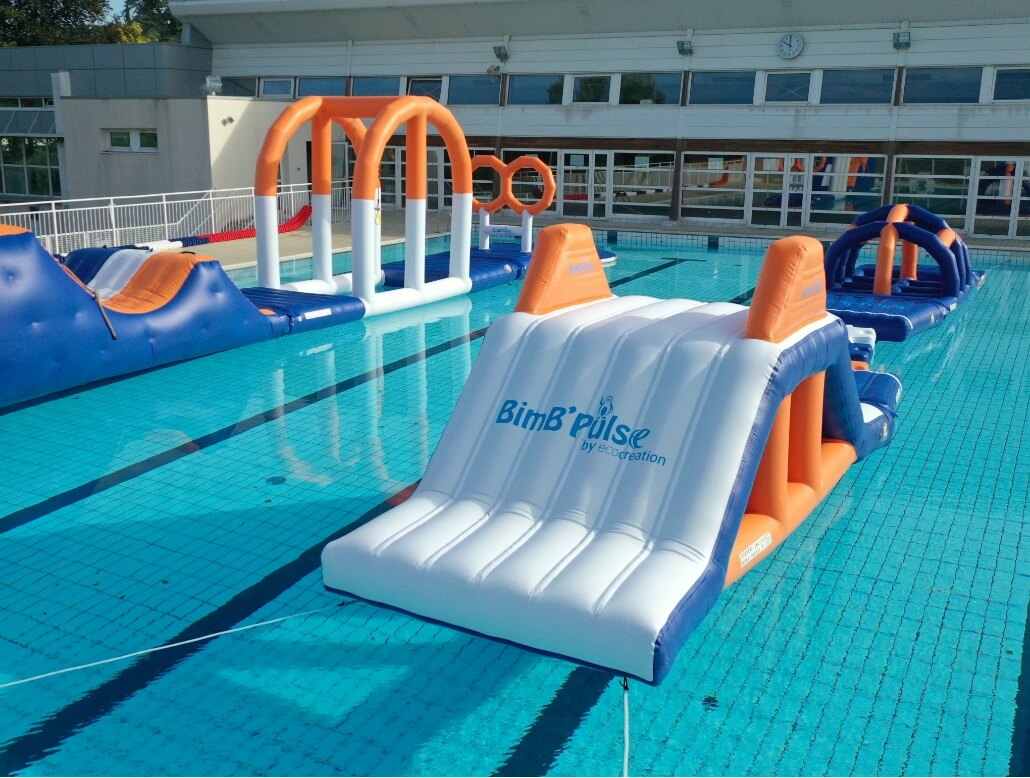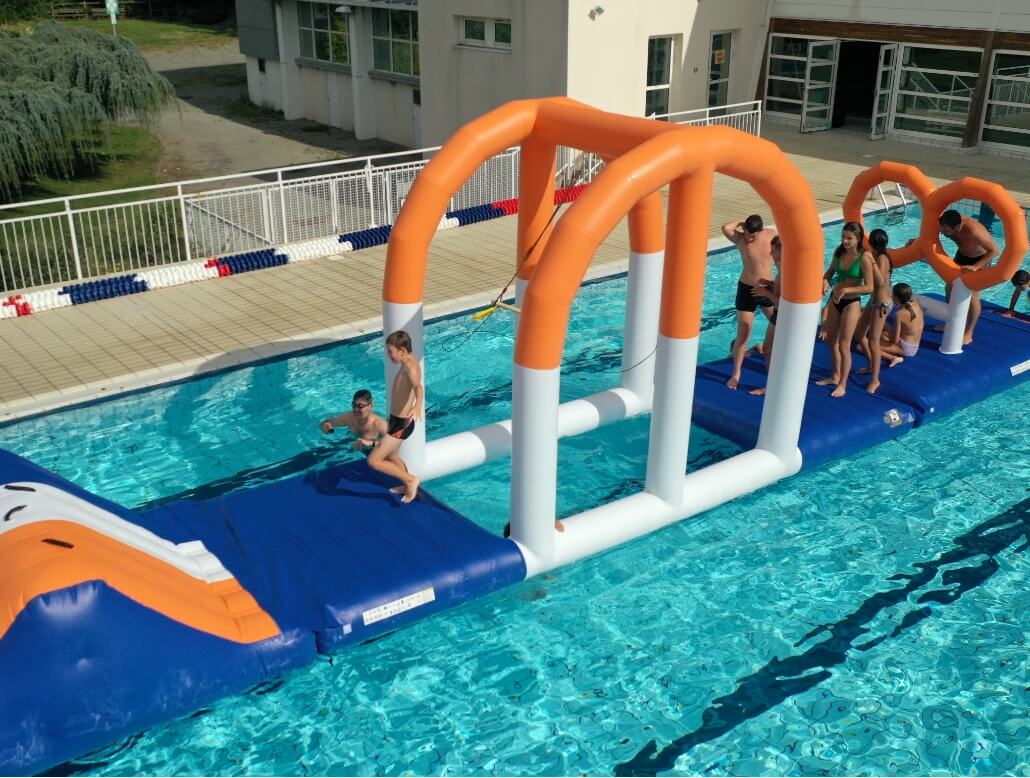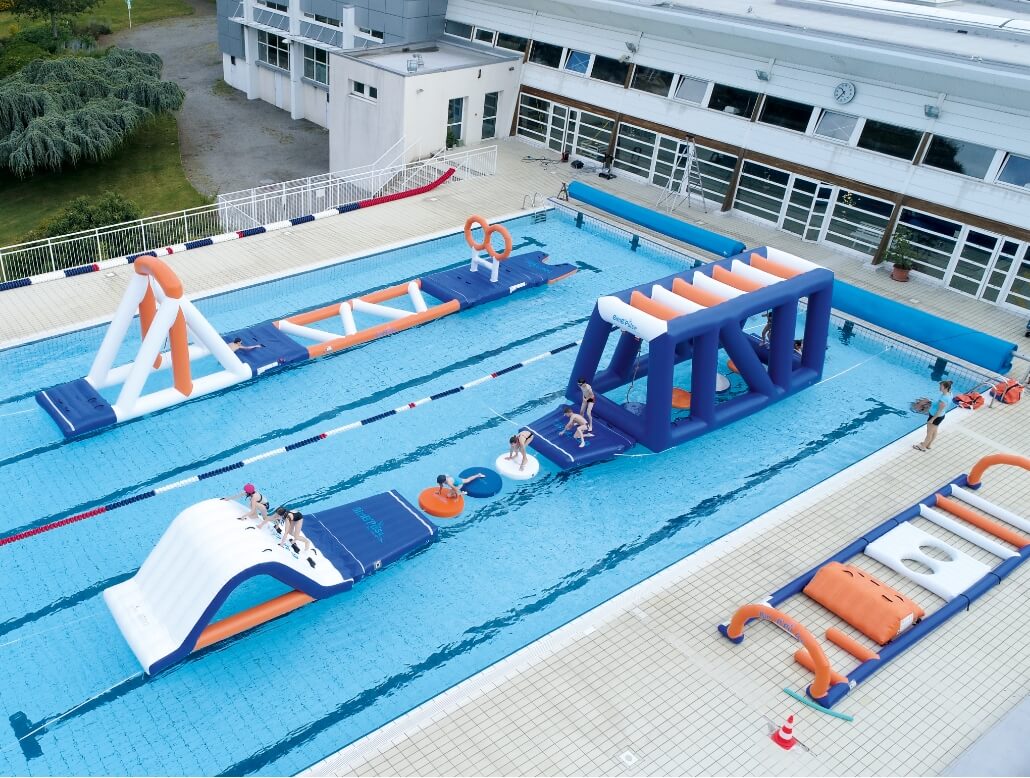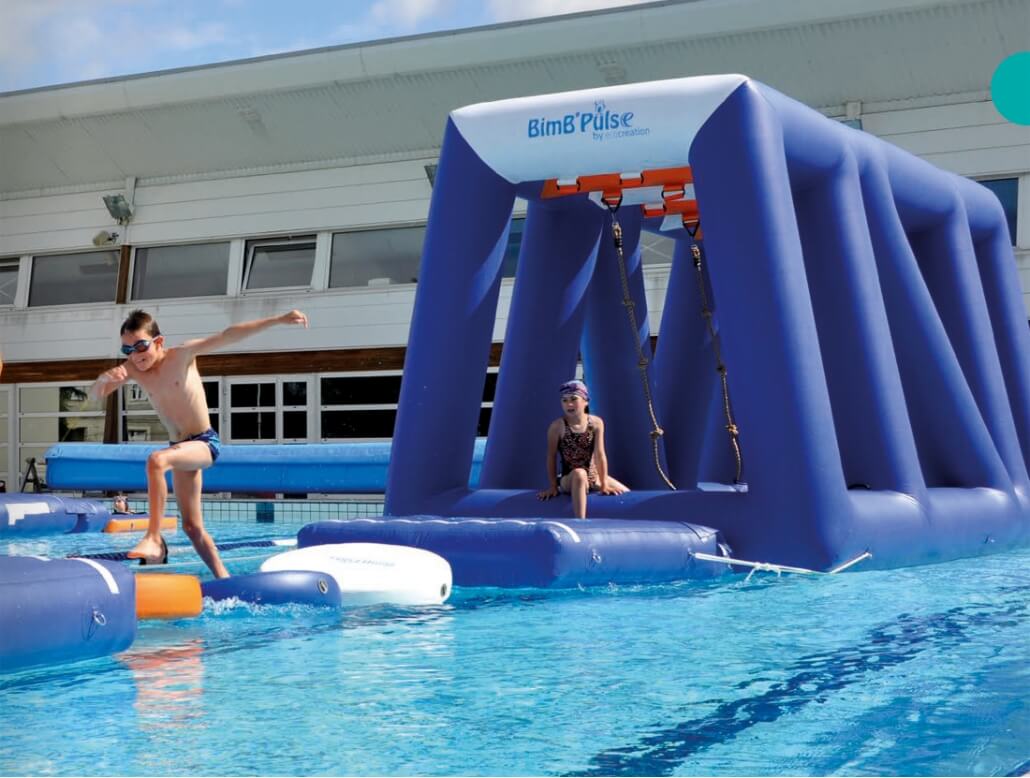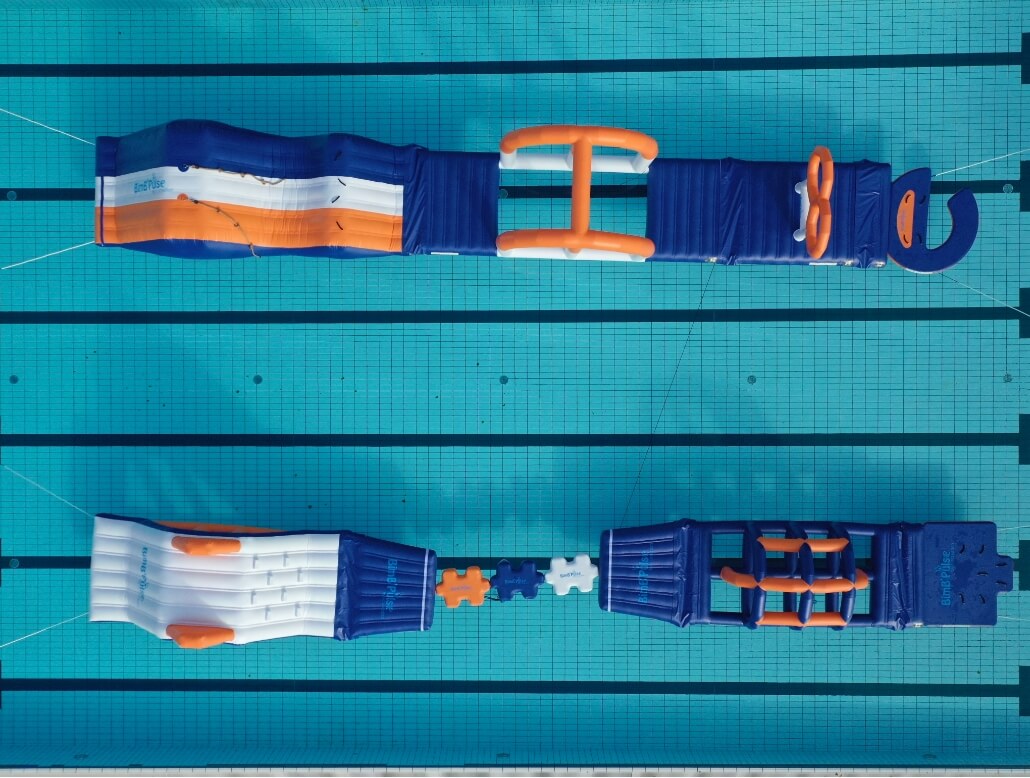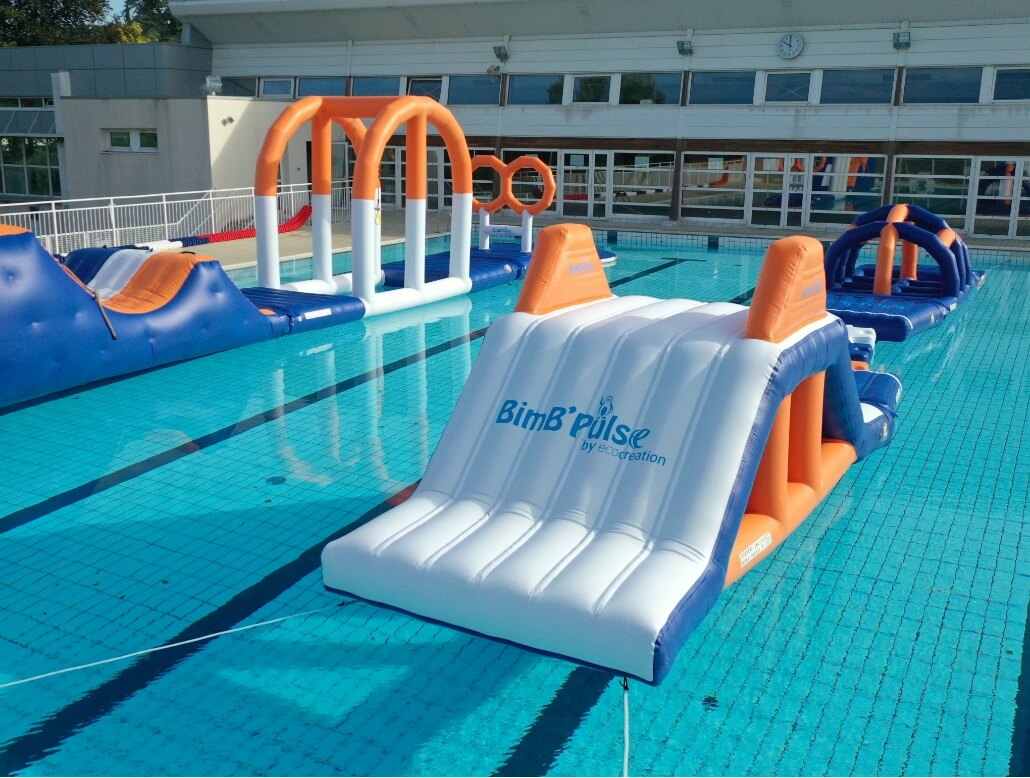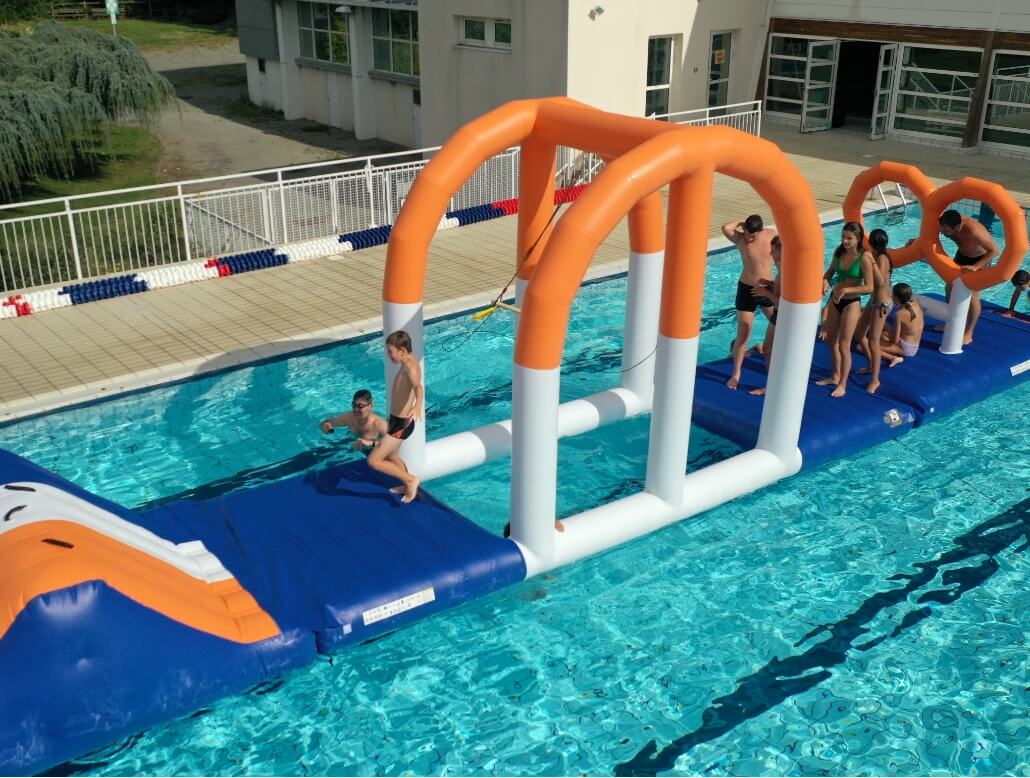 Secure this product with AngelEye
AngelEye LifeGuard is an anti-drowning system that monitors pool users with an integrated underwater camera system that detects dangerous situations.
Complement our aquatic and outdoor products with our decors
Fun, atmosphere, immersion, magic and a change of scenery are the hallmarks of Edsun's decors, which can be used to dress up the structures of your installations.
You may also be interested in these products
Contact Us
Do you need information about one of our products? Do you have a plan in mind or do you want tips for getting the best out of your equipment … Play your turn and get in touch.