Augmented reality
Watch your eyes …
The Ballast VR virtual reality mask distributed by Edsun offers a unique and breath-taking sensory experience, plunging bathers into amazing, dream-like worlds.
It is strapped to the user, who floats in the water as if weightless. This mask shows all the magic of the experience and immerses users in wonderful worlds.
Several scenarios are available: Dive into the ocean, explore the legendary city of Atlantis or float in infinite space. There are so many opportunities to dive into another adventure.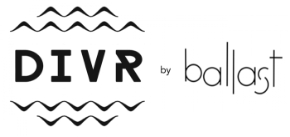 Secure this product with AngelEye
AngelEye LifeGuard is an anti-drowning system that monitors pool users with an integrated underwater camera system that detects dangerous situations.
Complement our aquatic and outdoor products with our decors
Fun, atmosphere, immersion, magic and a change of scenery are the hallmarks of Edsun's decors, which can be used to dress up the structures of your installations.
You may also be interested in these products
Contact Us
Do you need information about one of our products? Do you have a plan in mind or do you want tips for getting the best out of your equipment … Play your turn and get in touch.