Wading pool accesories
Create a unique space… yours
EDSUN markets paddling pools and sprinklers that are essential for providing children with constant fun and parents with peace of mind. Our solutions are ergonomic and resistant to intensive use. Each of them is developed in collaboration with our design office and allows you to create a unique world.
From the classic, timeless playground to the large, multi-level structure with slides and giant buckets, EDSUN offers you endless possibilities for delighting your little bathers. We can help you realise your project by working on atmospheres, customising products or creating games from scratch. EDSUN has the dual expertise to help you create a unique and functional water area. We design part of our playground equipment and distribute the products of our European and French partners. Our expertise and product knowledge will allow us to optimise your space.
A wide range of games (jungle, pirates, farm animals…), is proposed to you. Aesthetic, colourful, funny, immersive, they meet the expectations of children and all the demands of professionals. Edsun offers you a wide selection of more than 300 solutions to build you a customised water paradise. Each water playground is considered a new challenge. Quality and safety are our main concerns during the project.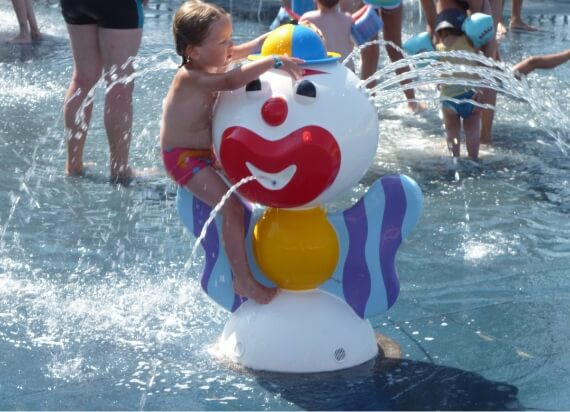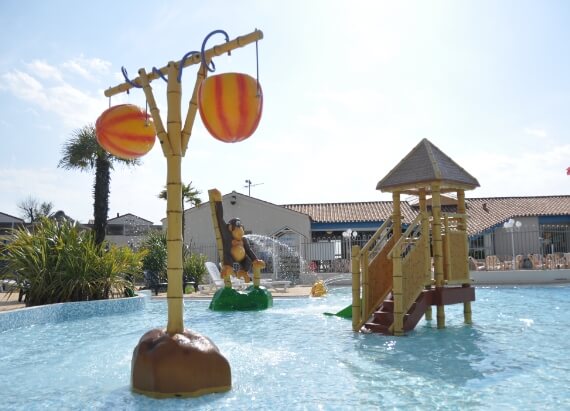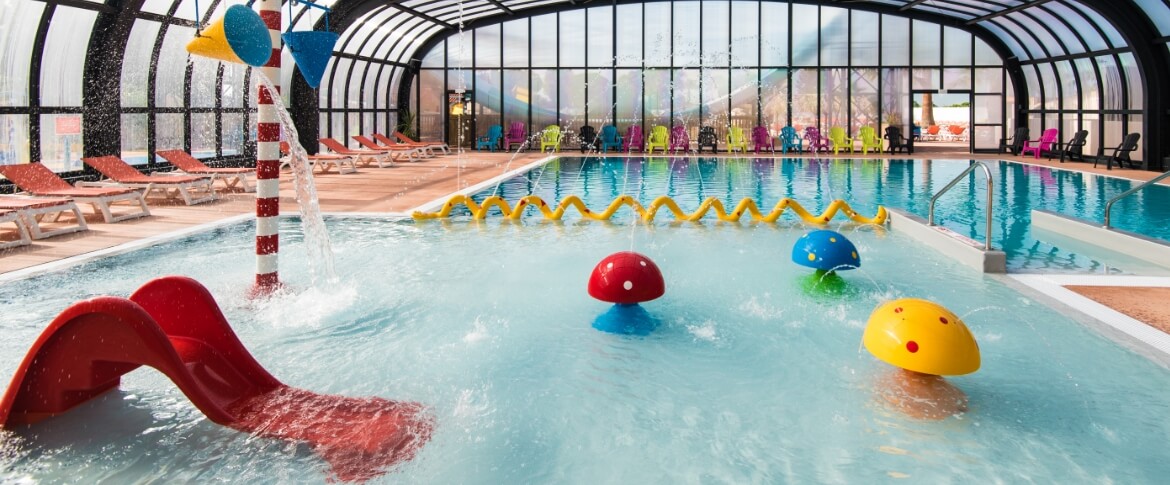 High quality fibreglass and resin, resistant to vandalism, UV and weathering, impact and scratches

Stainless steel screws with PVC covers
Non-slip finish on floors and steps

Optional hand pump on several figures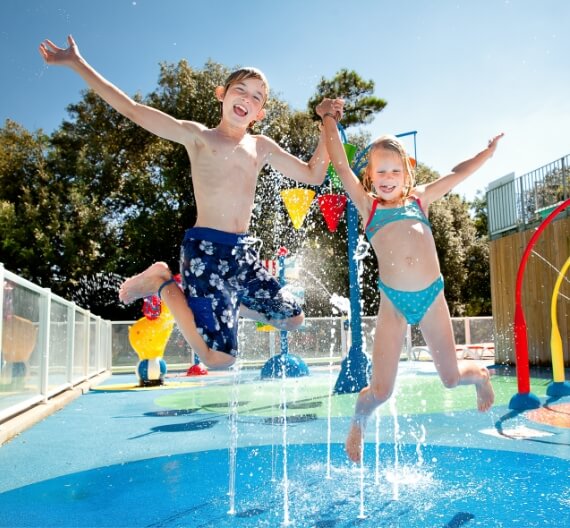 Discover our range of accessories made in France
Fun, couleurs, thèmes, activités ludiques,
Fun, colours, play activities, group laughs: wading pool accessories transform your water sport area and make it ideal for family outings. Our products are ergonomically designed and colourful. They meet businesses' needs because they are built to last, with no compromises made on the materials. Our business managers and technicians can operate all over France and Spain. They are on hand to advise you and offer the widest range of accessories suitable for each case.
Our fountains and waterslides are suitable for children. Innovative, safe, stylish and high quality, they delight kids and parents alike.
Timeless classics …
Most of our accessories are designed in-house and made in France. They are essential classics made with stainless steel or polyester. Major innovation: our water tables are designed specifically so that children can play in water paths.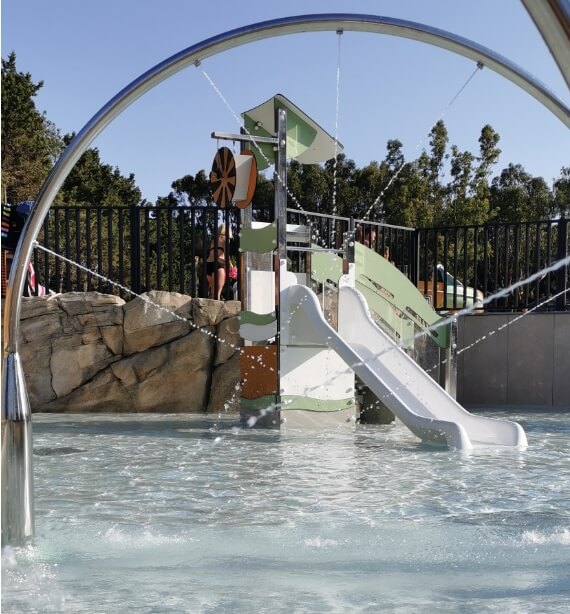 • 100% stainless steel structure
• Electrolytic treatment or paint finish
• Removeable and interchangeable stainless steel nozzles
• Anti-slip finishes on steps
• Stainless steel bolts with cover caps
• Two-colour Densetec panel: personalisable digital engraving
• Smooth polyester finish
Steps, floors, waterslides and feet made from Gel Coat ISO NPG polyester: classic range/stainless steel range/water tables, etc.
Fun made-to-measure structures … Be happy
Edsun offers big fountains that are part outdoor game, part wading pool accessory. These are made to measure and can be personalised using a wide variety of themes like 'surf vintage' which perfectly captures current trends for leisure holidays. These 'signature' installations enable a business to stand out from the competition and make an impact on people's minds.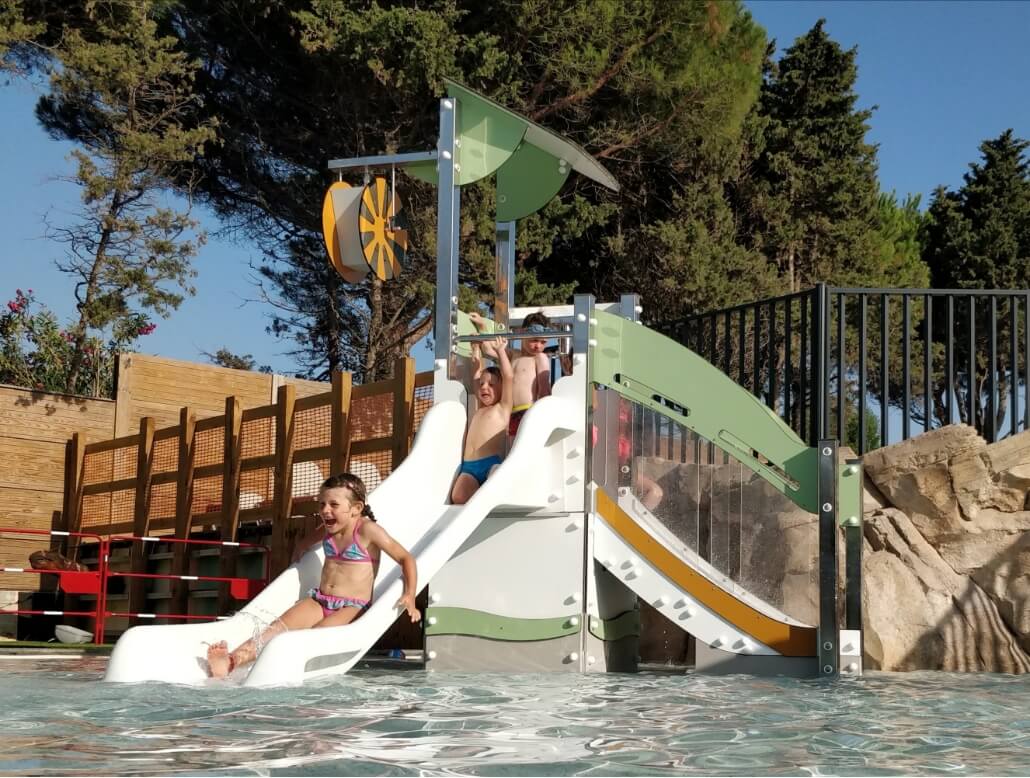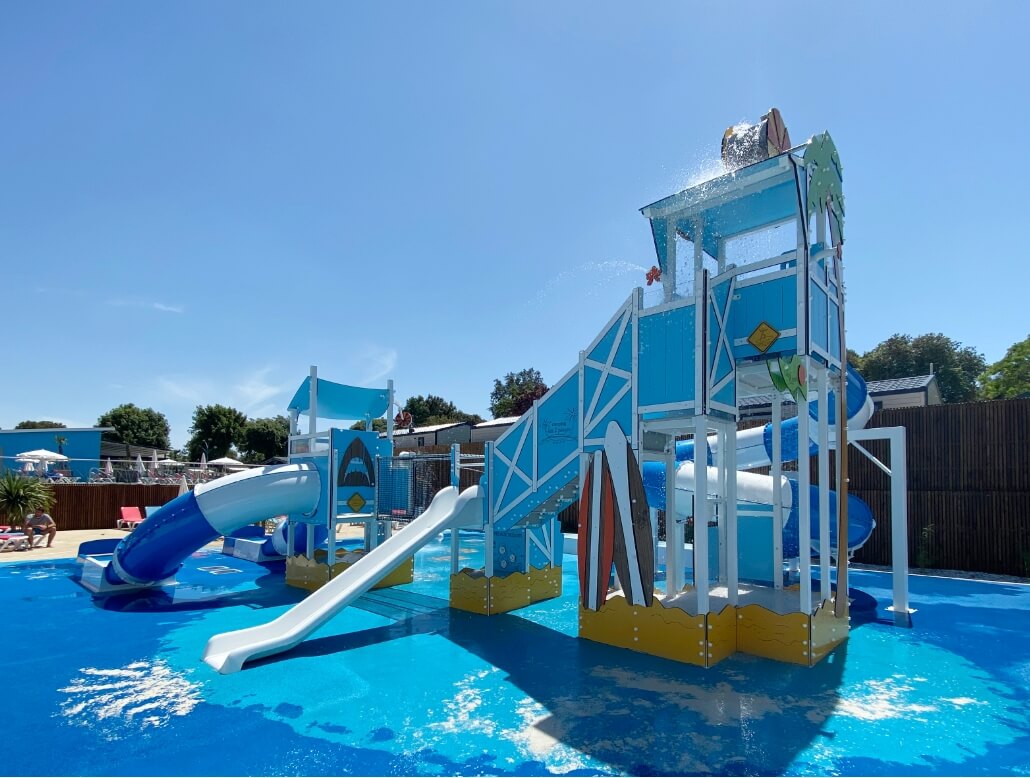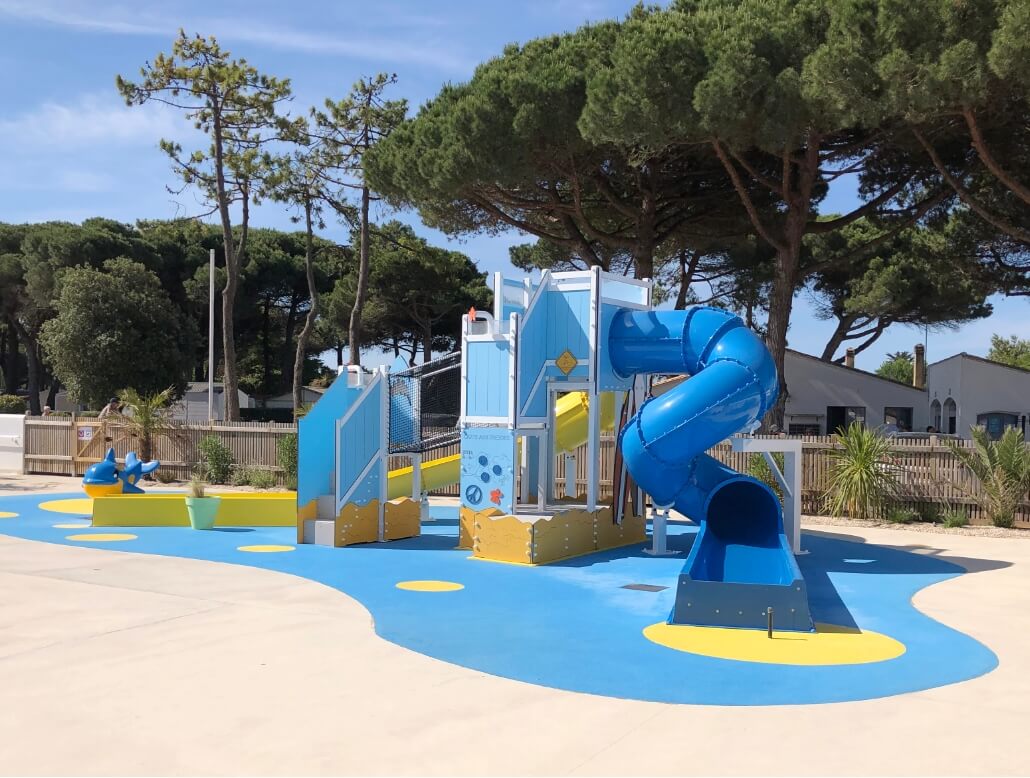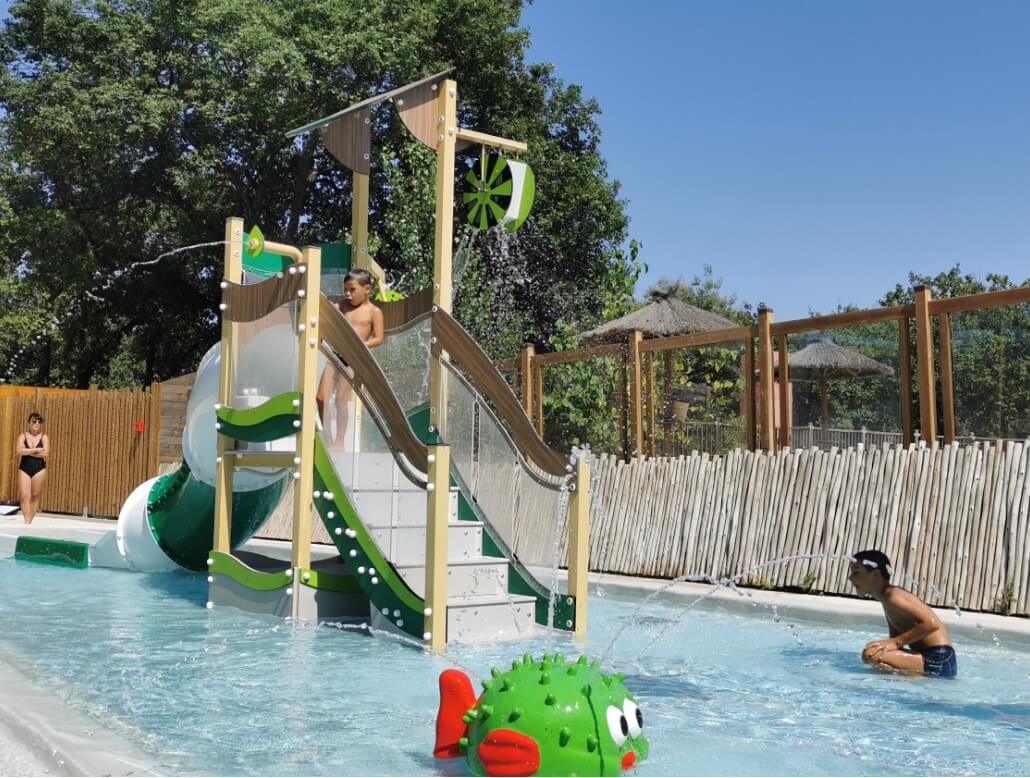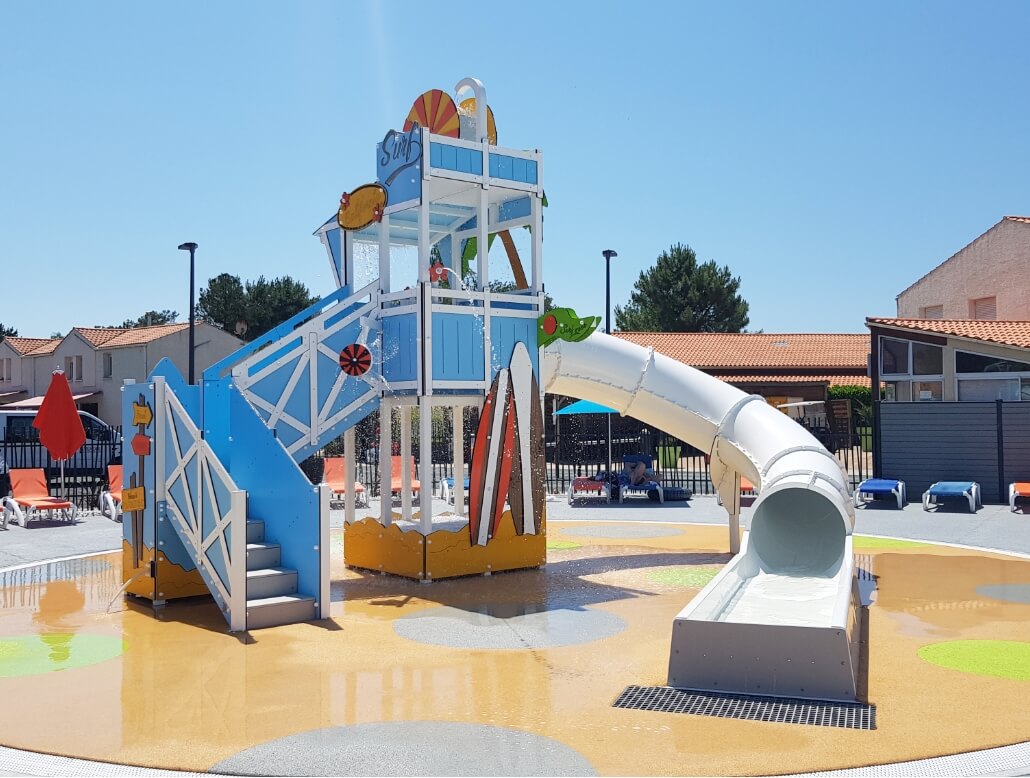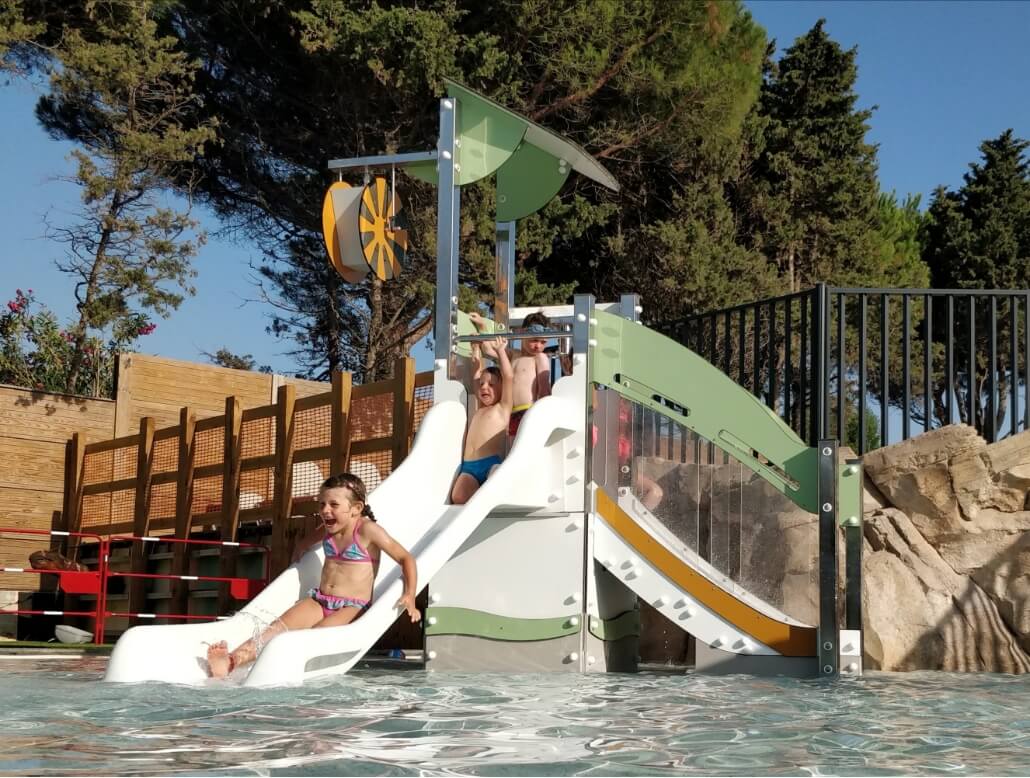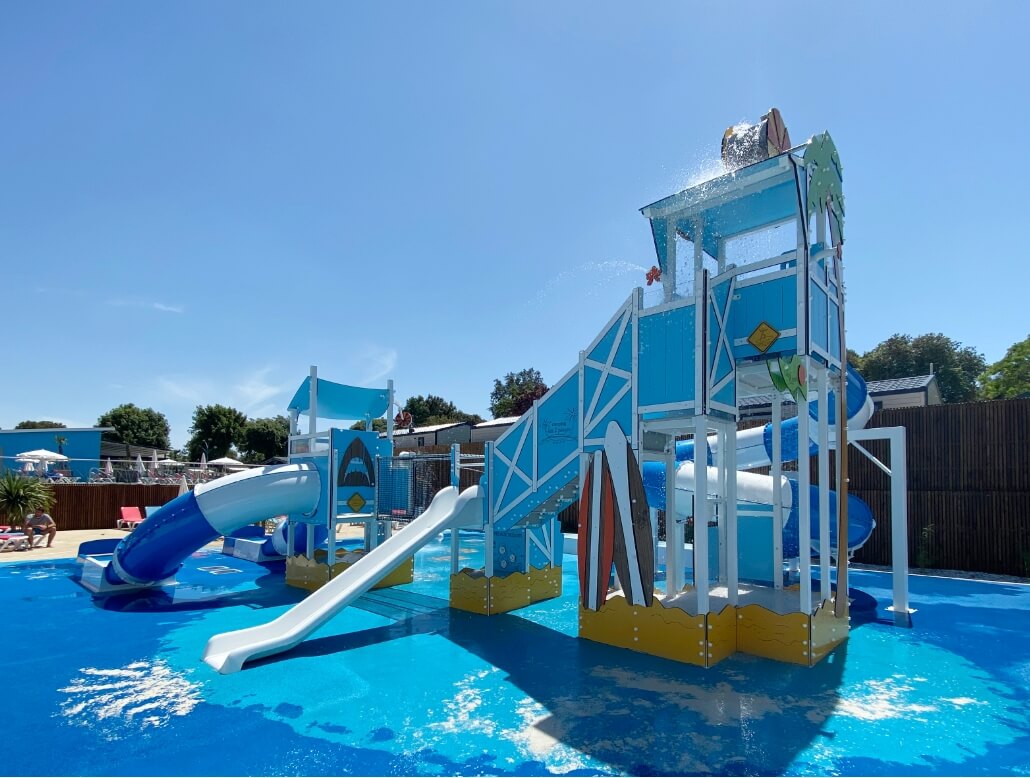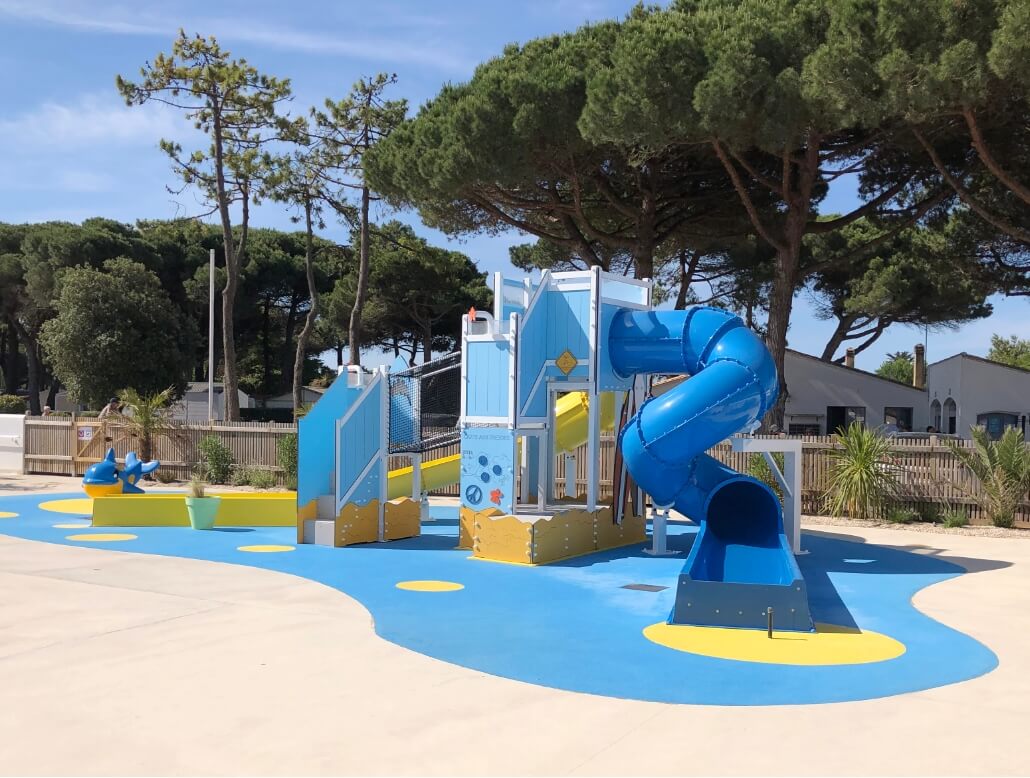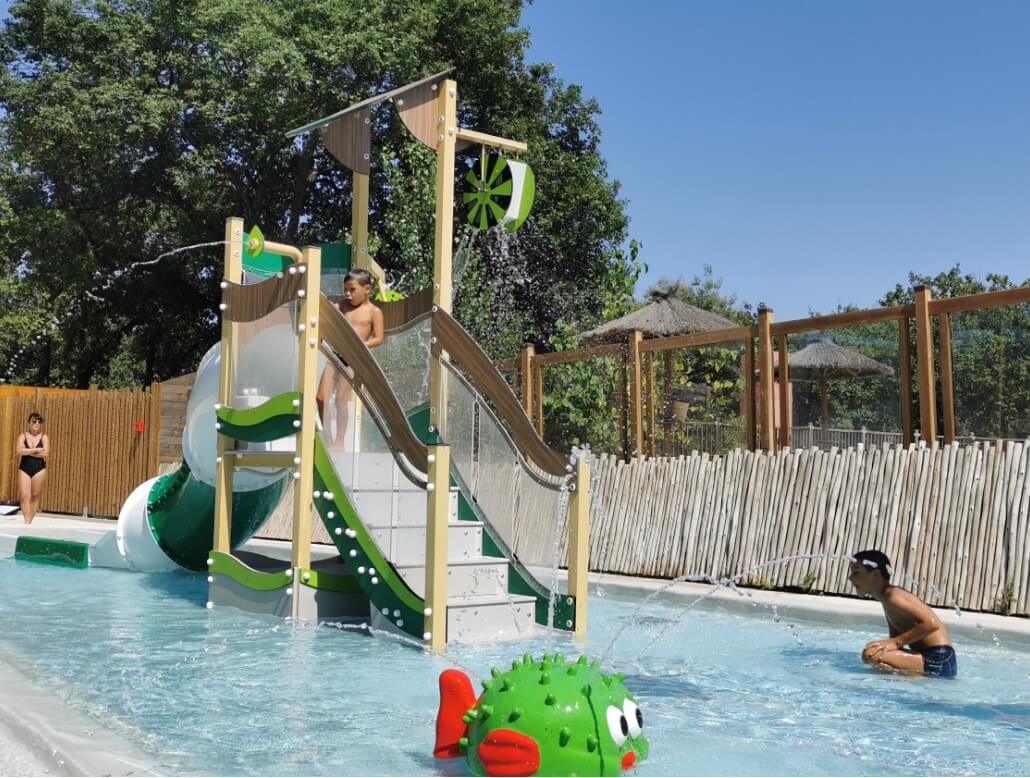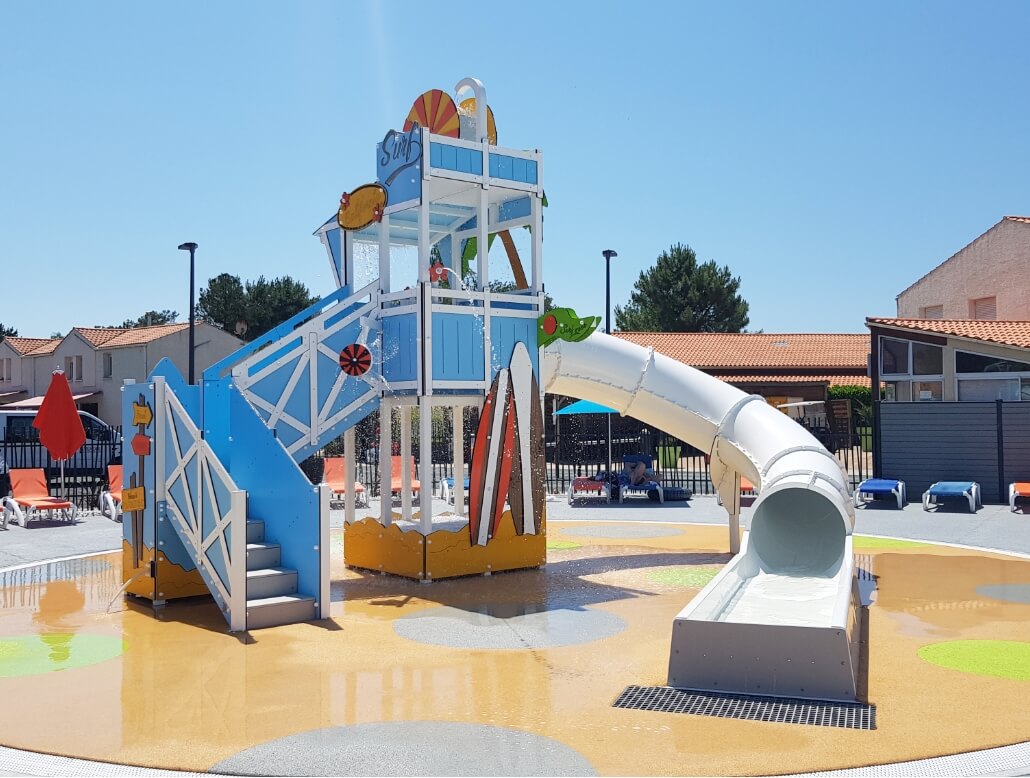 Stainless steel structure with polyester powder coating

80×80 square assembled with a lasting and alignment system

High-density polyethylene floor, anti-slip
HPL cladding with UV- and weather-resistant plexiglas

Underfloor hydraulic feed system
Secure this product with AngelEye
AngelEye LifeGuard is an anti-drowning system that monitors pool users with an integrated underwater camera system that detects dangerous situations.
Complement our aquatic and outdoor products with our decors
Fun, atmosphere, immersion, magic and a change of scenery are the hallmarks of Edsun's decors, which can be used to dress up the structures of your installations.
You may also be interested in these products
Contact Us
Do you need information about one of our products? Do you have a plan in mind or do you want tips for getting the best out of your equipment … Play your turn and get in touch.