Deconfinement in solidarity!
19 May 2020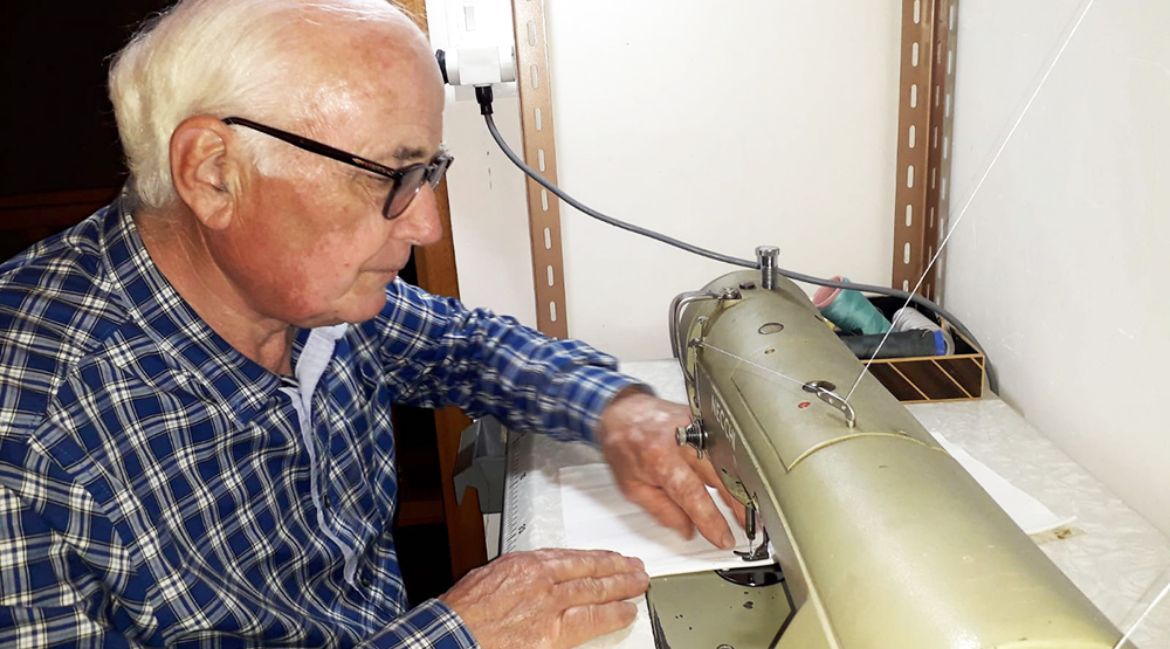 The recovery is getting organized at Edsun!
After having worked as much as possible from a distance for a few weeks, the members of the Edsun team will gradually return to the offices in Tiffauges and Mûrs-Érigné! By respecting some precautions of course!
The making of solidarity masks
The first habit to get back to work safely will be to wear a mask daily. To allow all Edsun members to have one, and to renew it every day, a group of solidarity sewing was set up.
Indeed, several seamstresses and seamstresses took out their machine and their fabrics to make a set of reusable masks for each person of the team. These nice mask makers are Meggy's mom, Jonathan's mom, Anaëlle and her dog, and even the former manager of Edsun, Daniel Robin, and his wife.
They each made masks according to patterns approved by Afnor. Thanks to them for their time!